A sub-union of Volleyball Canada.  The Edmonton Rugby Union (ERU) is responsible for the administration and organization of club rugby in Edmonton and Northern Alberta.
Edmonton use the SportLoMo system for registration and events, the union recently commissioned SportLoMo to develop a new website for the organisation.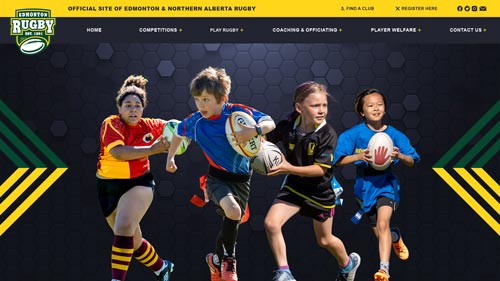 View the new website on https://www.edmontonrugby.com/
The results and fixtures are fed live to the new website from SportLoMo Competition Management system.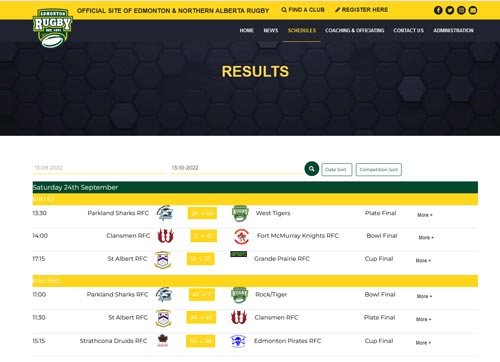 As results (scores) are returned to the Competition management system the system immediately auto-calculates the standings (tables) and publishes direct to the new website.  This is fully automated so no work for administrators.  An image of Alberta Womens Premier league standings in realtime below.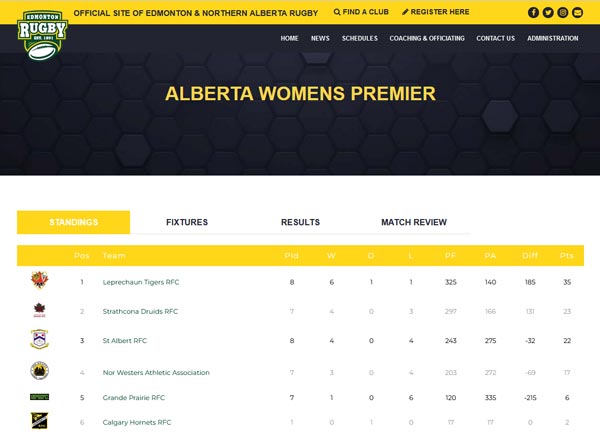 View Alberta Womens Premier  'standings' page in action here.