In the fast-paced world of club management, having reliable and efficient software is crucial. With many options available, choosing a platform with the most benefits can be difficult.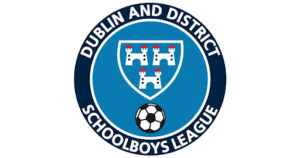 As the new software provider for the DDSL, we understand the unique challenges DDSL clubs face in today's digital age. That's why we have developed an advanced system that offers unmatched features and benefits designed to cater to clubs' needs in the Dublin District Schoolboys League (DDSL).
Here are the top reasons why SportLoMo is the preferred choice for clubs in DDSL:
Guarantee your club fees are collected at the point of DDSL registration. If you add your club fees to the DDSL registration, then for your members to be eligible to play in the DDSL, they will have to pay your club fees alongside the DDSL registration (in just one payment, funds will be split on registration, so your club fees will go directly into your bank account).

Access to manage, edit and update registration forms yourself without waiting for someone else to update them.

Exclusive early access to your club fixtures.

Your club's fixtures and results are automatically fed directly into your SportloMo club app.
Talk to the Team Today About Setting Up 
Streamlined Club Fee Collection
At SportLoMo, we understand the importance of a seamless registration process for your club members and management. If your club adds membership fees to the DDSL membership, we will split the payment at source, meaning your club gets paid alongside the DDSL. Funds will be deposited directly to your club account once payment has cleared with the bank.
This process will guarantee your club fees get paid as your members are only eligible to play in the DDSL once they cover the DDSL dues, so capturing your fees alongside this will ensure your membership fees are covered.
Also, adding your club fees to the DDSL packages means your members will have to register just once to be a member of your club and the DDSL instead of registering twice in two different systems. This will streamline your members' registration for the new season. No need for repetitive form filling and two payments; you can get it all done in one go!
Access to Fixtures and Results on Your Club App
Thanks to SportLomo's direct relationship with the DDSL, you and your club members get fixtures updated and results directly into your club app – something no one else is currently doing. Gone are the days of checking websites or waiting for emails to know when and where your team will play!
With SportLoMo's user-friendly interface, you can navigate the app and find all the vital information at your fingertips. It keeps you connected to your team's performance in real time, whether at home, on the go, or from the sidelines.
Embrace the convenience and efficiency of SportLoMo's club app, and ensure you and your club members are always in the loop.
Swift and Direct Funds Allocation:
Regarding financial matters, SportLoMo sets itself apart by offering swift and direct funds allocation to your club account. We understand that delays in receiving funds can disrupt your club's operations and hinder your ability to provide the best experience for your players.
Its efficient payment system ensures that funds are transferred directly to your club account without delays. When a member makes a payment, it goes straight into your club's financial resources, allowing you to allocate the funds where they are needed most.
Whether it's investing in equipment, organizing events, or supporting player development, you have immediate access to the funds required to drive your club's success.
You can maintain your club's stable and reliable financial foundation by choosing SportLoMo over competitors with delayed fund transfers.You can focus on what matters—developing your players, providing quality training and facilities, and striving for excellence on the field.
Effortless Member Management:
Gone are the days of sifting through piles of paperwork and struggling with manual data entry!
SportLoMo's intuitive interface allows your registrar to update member information, track attendance, and manage other important details without the hassle of paperwork or the risk of errors.
The automated system saves time, improves accuracy, and enhances the effectiveness of member management within your club.
Furthermore, SportLoMo's integrated member management system enables effective communication within your club. Whether sending out important announcements, sharing match updates, or organizing club events, it provides a centralized platform for seamless communication.
Your registrar can contact members, coaches, and parents, keeping everyone connected and informed. This streamlined communication fosters stronger relationships, boosts engagement, and creates a sense of community within your club.
Exclusive Early Access to DDSL Fixtures:
SportLoMo empowers your club through exclusive early access to DDSL fixtures. This early access to DDSL fixtures through our system lets you plan your team's schedule effectively.
You can analyze the sequence of matches, identify challenging periods, and allocate resources to optimize performance. Advanced planning with early fixture access empowers informed decisions, managing player availability, coordinating training, and scheduling friendlies for optimal team performance.
Being proactive and well-prepared allows you to seize opportunities, expect challenges, and set your team up for success.
Conclusion
When choosing a registration system for your club, SportLoMo stands head and shoulders above the rest.
From seamless access to fixtures and results to a simplified registration process and swift funds allocation, SportLoMo offers a comprehensive solution tailored to your club's needs. Don't settle for less—join the growing community of clubs benefiting from SportLoMo's advanced features and take your club management to new heights.
Sign up with SportLoMo today and unlock the full potential of your club in DDSL!