The new app is now available to download for free on the Google Play and Apple Stores.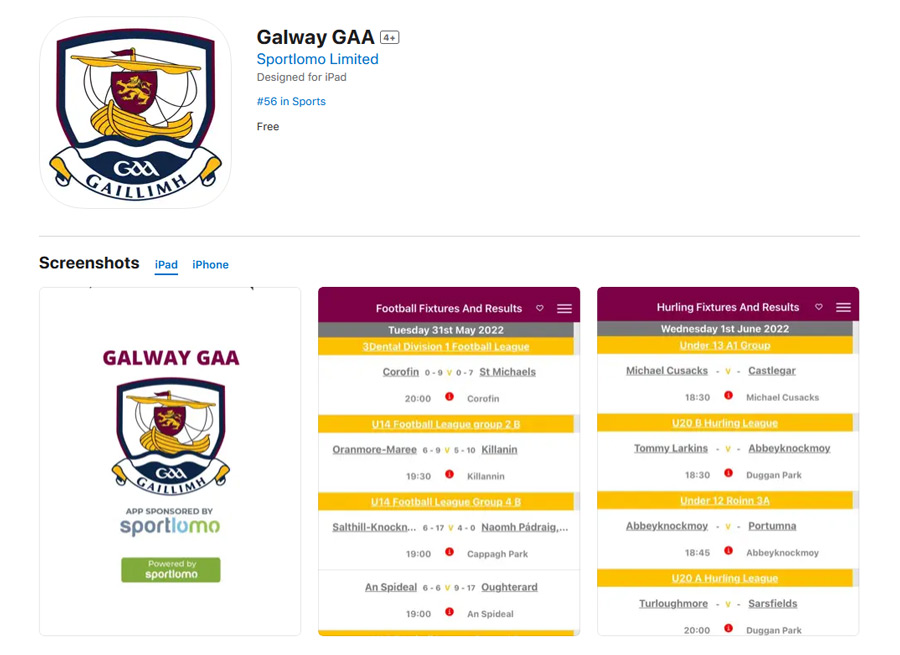 The app will provide fixtures and results for hurling and football clubs, and tables across the competitions.  Users of the app can select their 'Favourite' club(s), so you can view your club's fixtures and results quickly and easily.
The App has been developed and sponsored by SportLoMo for Galway GAA.  The Fixtures/Results data on the app is updated by the GAA Management system (Foireann).
Download now on Google Playstore for Android users here: https://play.google.com/store/apps/details?id=com.sportlomo.galwaygaa…
Download on Apple's Appstore for iPhone users https://apps.apple.com/ie/app/galway-gaa/id1627269410