SportLoMo Rugby Ontario Club App now ready for start of season (in IOS and Play stores). Fans can view club results, fixtures, tables and save favourite competitions and clubs.
The Official Rugby Ontario App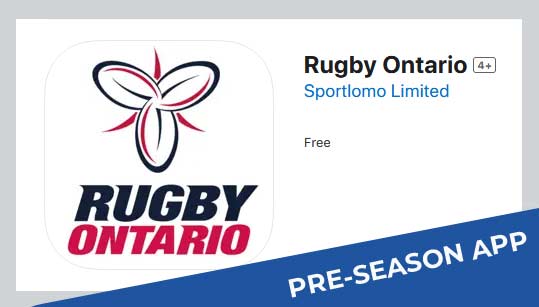 Players, Members and Fans can get the latest fixtures and results from Rugby Ontario. All data is official as it is inputted by Ontario officials on the SportLoMo platform  View results and fixtures for your favourite clubs and competitions. View competition league standings.
App users can add clubs and competitions to their favourites for easy reference and quick look up. Find game details such as team sheets and game locations. Add a fixture to your phone calendar through the app for an easy reminder.
App is ready and waiting for the 2023 rugby season to commence.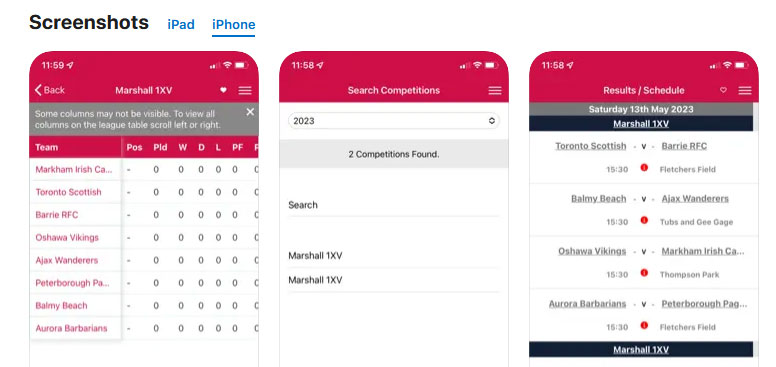 ABOUT RUGBY ONTARIO
Founded:
1949
Affiliation:
Canadian Rugby Union (Rugby Canada)
Chair:
Kathleen McGinn
 Chief Executive Officers:
Myles Spencer
Head Office:
55 Gordon St.
Whitby, ON L1N 0J2
Tel: (647) 560-4790
info@rugbyontario.com
Board of Directors:
Executive Committee: 4 Members
Board of Directors: 8 Elected Directors
Members:
65 Clubs
4 Branch Unions
1 Provincial Referee Society
Players (2018):
11,072
Coaches (2018):
387
Referees (2018):
208
Provincial Representative Teams:
15 (Junior & Senior)
Annual Budget:
Approximately $2.7 million
Full Time Employees:
11