Profile of Ontario Rugby, Canada Rugby Union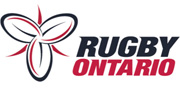 The Sportlomo team welcomes Ontario Rugby, Canada
Ontario Rugby is the largest provincial rugby union in Canada.  Ontario Rugby will commence using the SportLoMo platform for the 2017 season.
Ontario administrators will save hours of time by automating how their data is managed.
All competitions will be managed on the platform, Referee and match officials will be assigned through the Sportlomo platform.
Match officials will manage their games, their availability and will update game reports through the platform.
Currently the SportLomo design team are developing a mobile friendly website for Ontario.  The new Website will also be integrated to the SportLoMo platform which will automatically be updated with live results and updated league standings as results are being returned by match officials through SMS and mobile app.
Ontario will also use the membership registration platform which will facilitate the use of the electronic team sheets, assigning discipline to individual player ID and the tracking of serious injury including concussion to each players individual record.
Over time, Ontario will be able to view detailed playing history of all players participating in their sport and will be able to view and manage key demographic information about participation in Rugby in Ontario.
All payments for membership registration will also be carried out through the SportLoMo platform with payments to Clubs and Ontario Rugby facilitated through online and mobile payments.
Founded:
1949
Affiliation:
Canadian Rugby Union (Rugby Canada)
Chairman:
David Butler
Chief Executive Officer:
Michael Brown
Head Office:
111 Railside Road, Suite 201
Toronto, ON M3A 1B2Tel: (647) 560-4790
Fax: (647) 560-4790
Email:
 info@rugbyontario.com
Members:          
63 Clubs4 Branch Unions1 Provincial Referee Society
 
 Members (2015):  10,755
Coaches (2015):   315
Referees (2015):   140
Administrators (2015):  87

Full Time Employees:  8