Team Development Lead Noreen McManamon and CEO Seamus Kyne meet Paul Hunter, Director of Development Rugby Canada in Peterborough Rugby Clubhouse, Ontario.
Rugby Canada selected SportLoMo as Technology Partner in June 2017.  Membership registration for all rugby in Canada is run on the SportLoMo platform and many of the Provinces (PTSOs) use SportLoMo's Competition Management system.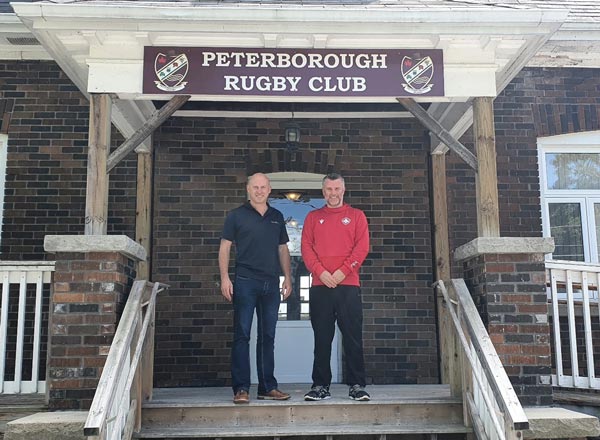 Paul Hunter explained the Peterborough clubhouse has an interesting past, it was the former Peterborough Lawn Bowling club and was purchased by Peterborough Rugby and physically relocated across the city in 2011. Mid-September 2022 the club celebrated the final payment of all debt related to the relocation to Nicholls Oval.
The Lawn Bowling club received a foundation grant to build a new clubhouse and had been desperately trying to find a home for its historic old clubhouse.  Otherwise the building would have been demolished.