A new module on SportLoMo, it is also used for Injury Management.  Some features were already in place but it has been significantly expanded and now stands alone as an integrated module.
This module is our particular interest to Rugby, Lacrosse, American Football, Ice Hockey, Soccer and Boxing users of the system.
SportLoMo worked with Canada Rugby to identify how to improve the electronic management of concussion.  This case study below is based on Rugby Canada's Concussion Prevention and Rugby Ontario's Blue Card system.  Have a quick read of the background to developing this module. including how a typical incident (injury) is managed on SportLoMo.  Concussion and Incident Management
RUGBY CANADA LEADS IN CONCUSSION PREVENTION, MANAGEMENT AND EDUCATION AS THE ORGANIZATION PREPARES TO MARK ROWAN'S LAW DAY.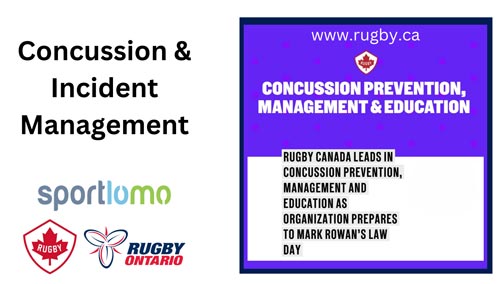 Read case study on Concussion and Incident Management here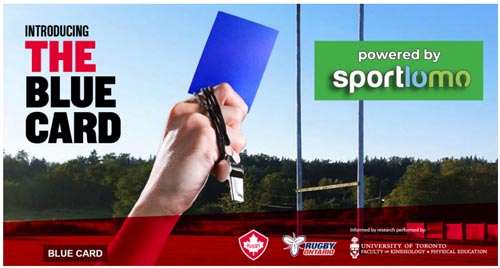 More info www.rugbyontario.com/bluecard/