On a recent visit to Canada to present to a National Sport in Toronto.  Project Manager Eoin Carney took a day trip from Toronto to Ottawa to meet Josh Toltes.  Josh is the Coordinator, Registration & International Events for Volleyball Canada.
Volleyball Canada is one of the leading Sports Organizations in Canada, Its numbers are expected to grow to 100k participants. Volleyball Canada's Registration commenced on SportLoMo in September 2021.
Volleyball has strong roots in Ottawa.  In 1900, Canada was the first country outside of the USA to play the game and regular inter-city competitions were staged in Ottawa, Montreal and Toronto. The game was first adopted by the Ottawa YMCA, and then branched out to the YMCA branches in Toronto and Montreal.
This was a great opportunity to snap a nice Volleyball pic!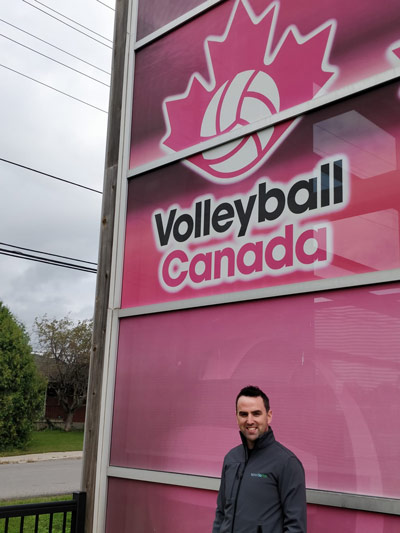 Visit Volleyball Canada website to learn more about this organisation.