SportLoMo closer to our customers in Canada and USA.
Calum Kyne, one of SportLoMo's Project Mangers has relocated to Canada and taken on the role of Customer Success Manager for Canada and the USA.   In the last month he has already visited customers in Toronto, Montréal, Ottawa and is he is now based in Vancouver.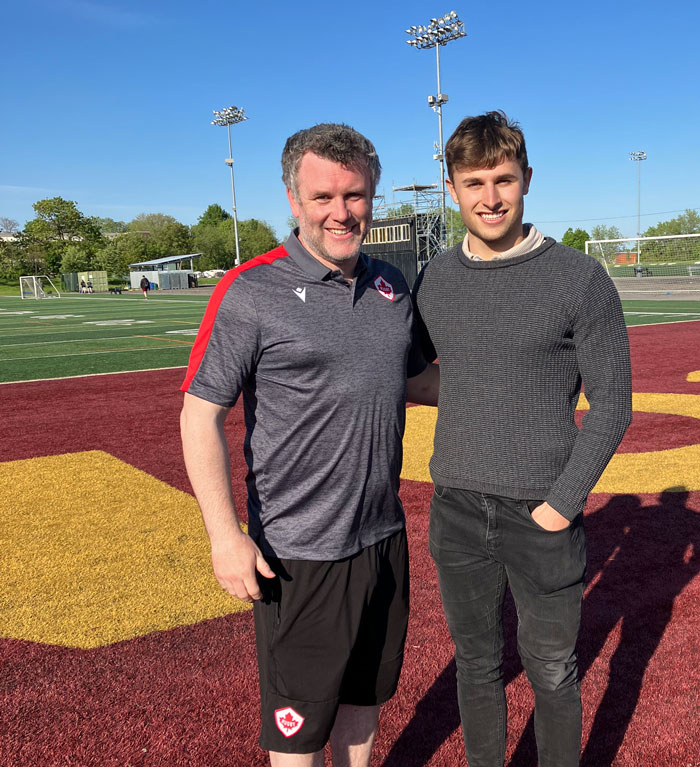 Left to Right: Rugby Canada Paul Hunter with Calum Kyne in Loyola Campus in Montréal, Québec
A big thanks to all our sports who are welcoming Calum and introducing him to more sports in the regions, this is much appreciated.
While in Montréal, Québec Calum visited Rugby Canada during a three-day rugby training event.  He met with Paul Hunter Senior Director of Community Rugby & Development, directeur principal du développement et du rugby Communautaire. Due to Covid restrictions it has been sometime since SportLoMo has met Rugby Canada or any of the provinces in person so it was nice to catch up with Paul.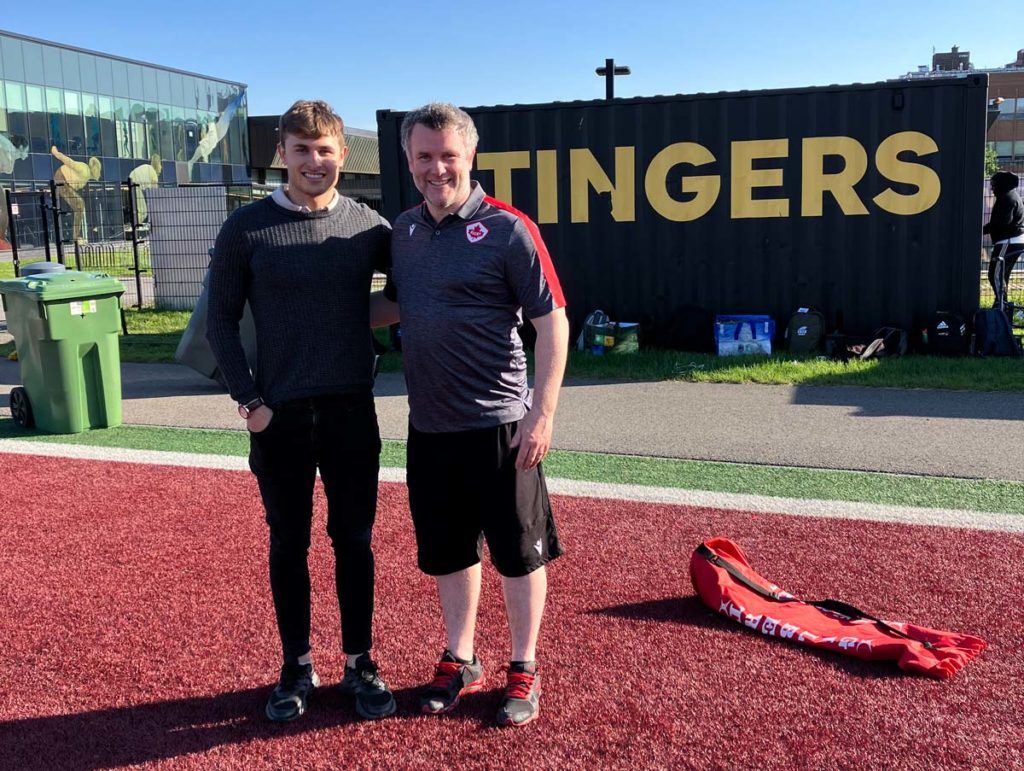 The Canadian and United States are a major market for SportLoMo and the company is happy to support our customers such as Rugby Canada, USA Rugby and Volleyball Canada in these regions.