MULTI-LINGUAL solution for Nations, Unions, Associations, Regions, Provinces, Referees, Rugby Sevens and Clubs.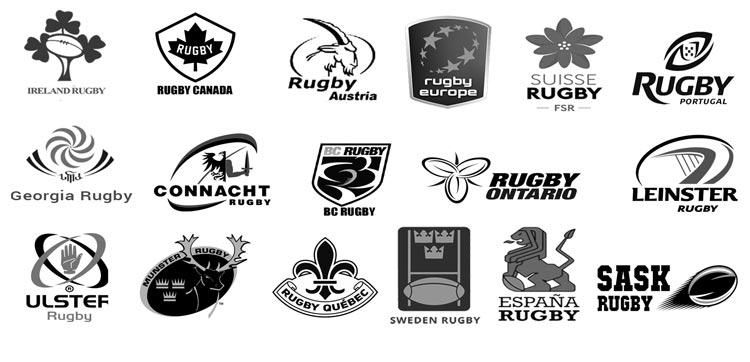 With 174 Rugby organizations from national governing organizations, states, provinces & unions (plus thousands of clubs) as customers.
Our first Rugby user, Leinster Rugby joined us in 2007, followed by Munster Rugby.
SportLoMo is the sole platform for the management of Domestic Rugby in Ireland (RugbyConnect).  Rugby Europe and its 36 Member Nations use the SportLoMo platform.
Features LIST...... CLICK HERE
Member, Team & Club Registration (national/association/league and club)
Event Registration
Competition & Tournament Entry
Credentials & Sanctioning
Payments (including split payments)
Competition Management
Live Scoring
Referee and Game Official Management
Attendance Tracking / Contact Tracing (Covid)
Electronic Team Rosters
Concussion Management
Injury Tracking & Discipline Reporting
Statistics Recording
Learning Management System
Coaching & Training Management
Online Payments and Online Donations
Game / Event Management App
Scoreboard personalised App
Mobile Friendly Websites
Communications / Notifications Module
Management Dashboard with graphs, charts for business intelligence
SportLoMo CEO presents at Rugby Europe event in Paris
Marcoussis, Paris 3rd Dec 2021 | Seamus Kyne CEO presents on 'Best Practices on how to Digitize Sporting Activities' at a Rugby Europe Event in Paris, attended by Rugby Europe Nations from up to 36 countries.
All Domestic Rugby in Ireland is managed on SportLoMo
From Grassroots rugby to Governing body.  SportLoMo is used by the Ireland Rugby (IRFU), Leinster, Munster, Connaught and Ulster rugby.  MORE
George Gregan meets with SportLoMo CEO in Sydney
Seamus Kyne meets George Gregan, the foremost Rugby Union player in Australia. Gregan is an ambassador for SportLoMo's Australian partner (SportsClubHQ).  George is Australia's highest ever internationally capped player.
Rugby Europe says….
"The digitalisation of our competitions management is a great step forward for Rugby Europe. The various functions on SportLoMo's platform enable us to manage our competitions fluently, link live stats and real-time content creation to the benefits of our fans and our unions. This is a key-element for our development and professionalisation. "
Florent Marty, CEO of Rugby Europe.
Rugby Canada Case Study
"The ability of SportLomo's system to adapt and configure to Rugby Canada's business has helped in the development of a World Class administration platform".
Read The Rugby Canada Case Study here
Leinster Rugby Interview
"Sportlomo has dramatically reduced our weekly workload due to the amount of automation built into the software." "The software is extremely important to us in the efficient running of our many competitions in Leinster Rugby".
Read Dermot O'Mahoney, Domestic Competitions Manager, Leinster Rugby Interview
"The software has proven to be a fantastic addition to Munster Rugby. SportLoMo run a great operation and we are proud to be associated with it."
Olan Allen, Munster Rugby, Ireland
"Sportlomo is an excellent example on an Irish Technology-driven company successfully servicing customers around the world"
"The SportLomo staff are very innovative and are constantly working to build even more functionalities into the system to meet our organization's complicated and unique needs."
Vivian Lee, Club Services Coordinator, Rugby Ontario, Canada